Web Design Services
Straight North's experienced, in-house team of professionals will build a website that looks terrific while presenting the brand convincingly to your target audience. Our conversion-focused websites generate leads and increase revenue. Whatever your budget and scope, we can meet your needs.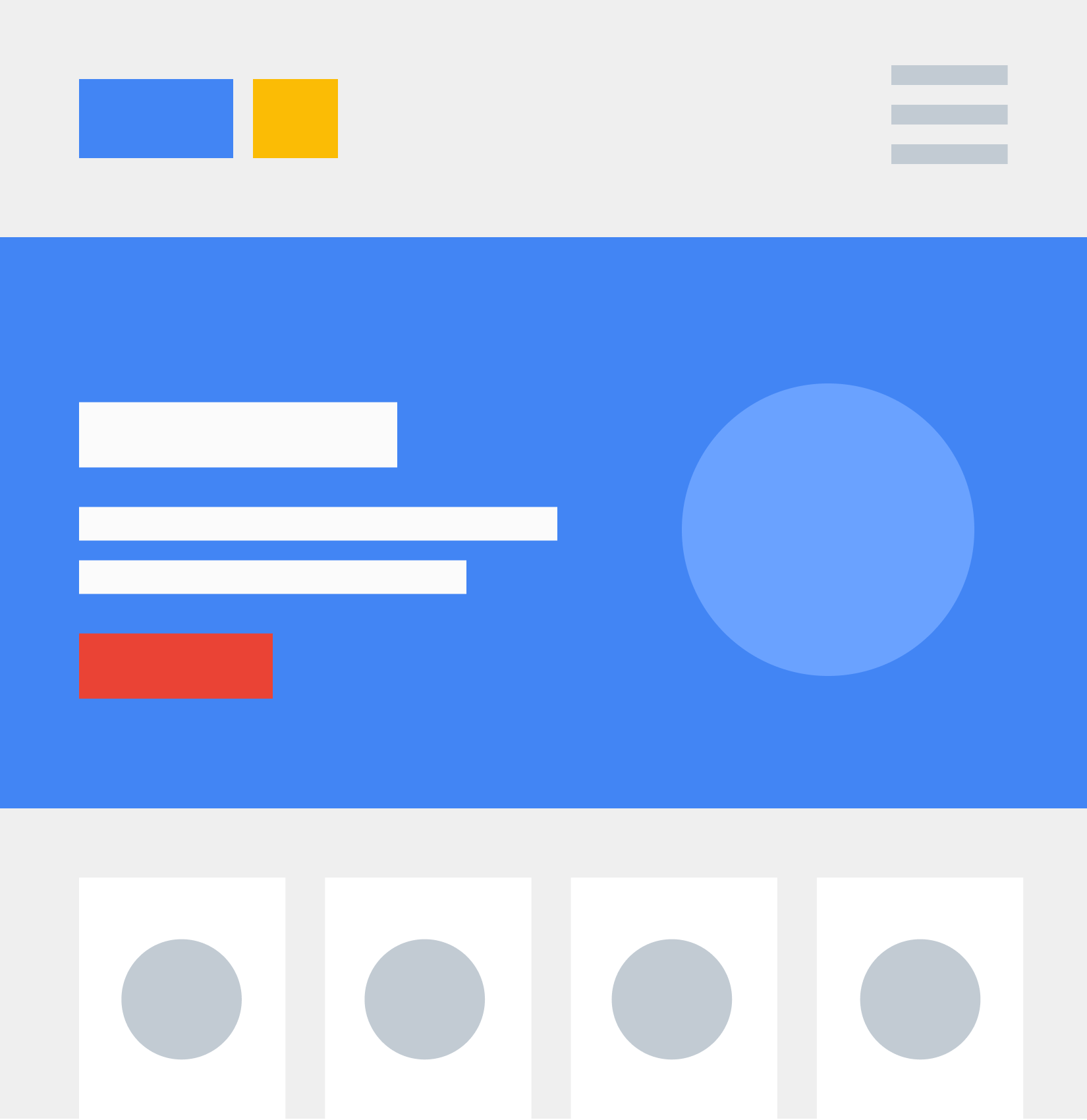 Some of the clients we've developed an updated web presence for:
Looking for the Best Web Design Company?
Look No Further.
Here's why our industry-leading web design business is the perfect fit for your growth-minded company.
Experience
Since 1997, our web design agency has created B2B and B2C websites that attract attention, generate sales leads and increase revenue.
SEO Experts
Our team of professionals creates a comprehensive onsite SEO strategy that includes keywords, target pages, optimized content and technical SEO.
Industry-Leading Creativity
Skilled professional web designers add innovation and creativity into every website we build. Your website will be a unique, non-templated showpiece.
Conversion Focus
Our designers understand conversion optimization best practices that turn attention into interest and then into action — and action is the goal.
Data-Driven Approach
We optimize websites by analyzing user data, identifying underperforming pages, and making changes that increase traffic and conversions.
Collaborative Process
Our website design services are collaborative. We work closely with you, delivering a website that reflects your brand and makes you proud.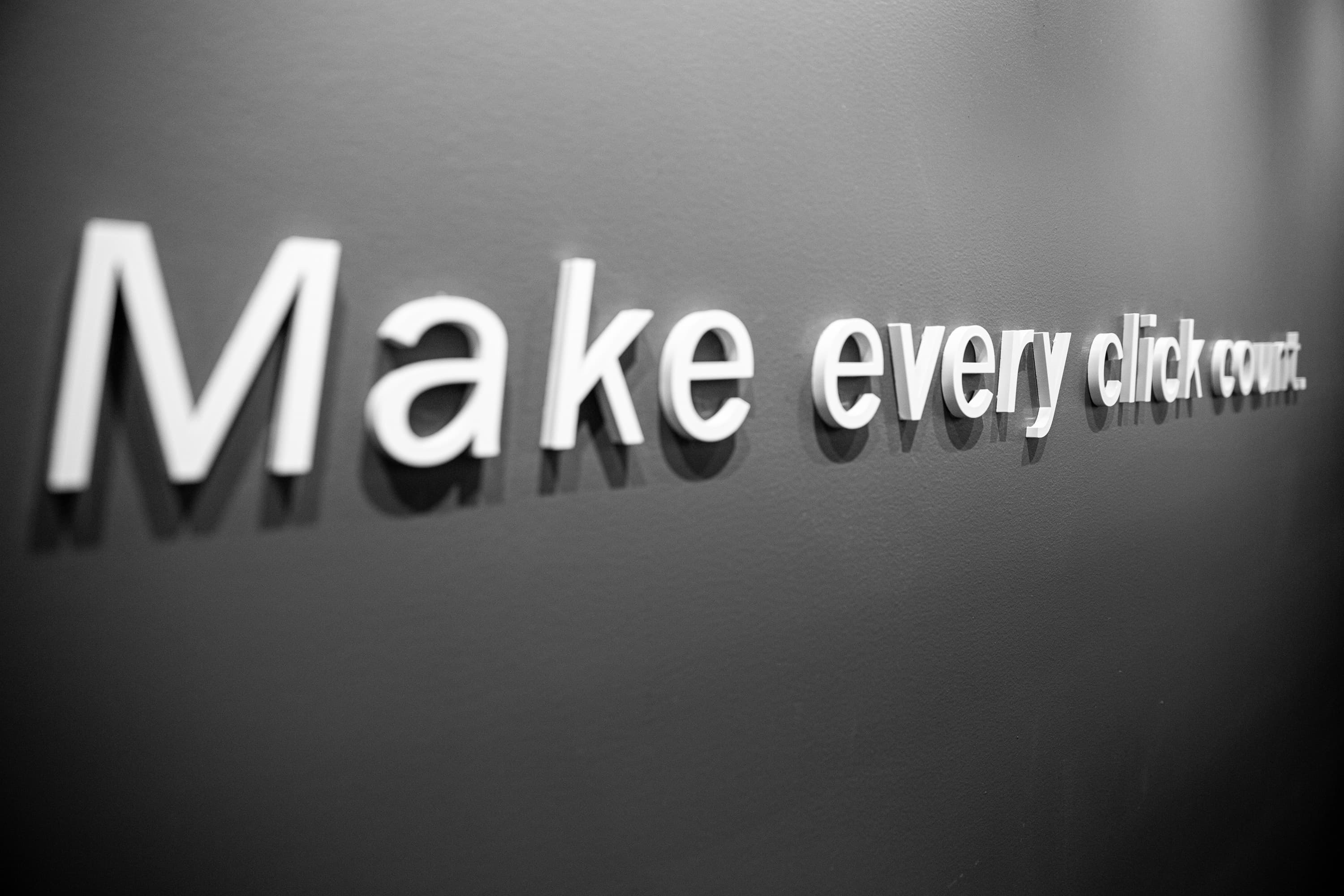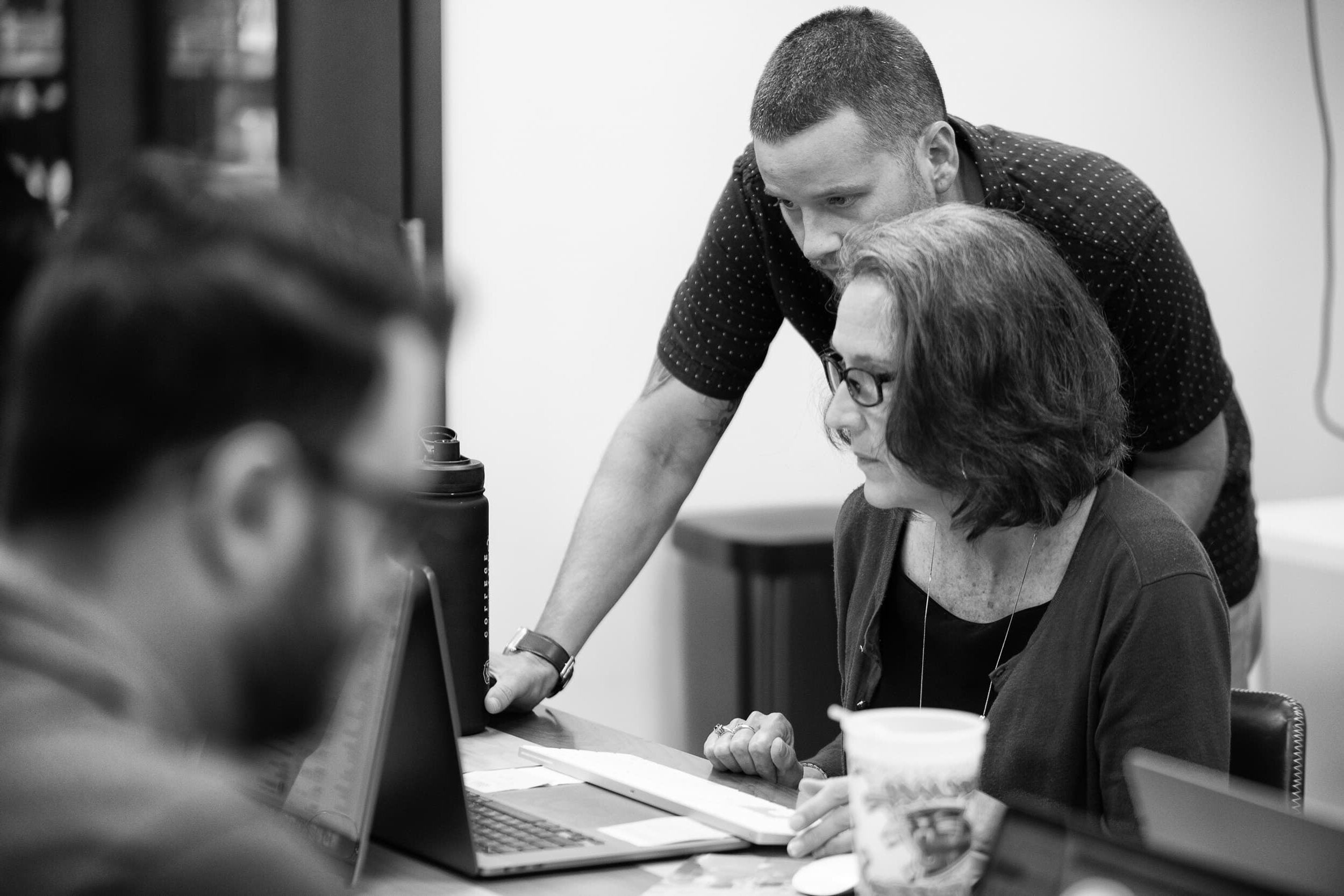 Why You'll Love Working with Straight North
Here are the top three reasons our clients choose us — and choose to stay with us.
25+ Years in Business
Our web design company has been creating successful B2B and B2C website solutions for more than two decades.
USA-Based
Our entire team of copywriters, designers and developers is based in the United States and delivers the highest quality work.
Full-Service Agency
With extensive digital marketing knowledge, we ensure that your website complements your marketing campaigns.  
The Many Markets We Serve
Our website experts have experience working with a wide range of businesses in many different markets. See below for a few of the markets we serve or view the full list.
A Focus on Conversion-Based Websites
Straight North builds custom websites that are optimized for converting traffic into sales leads. The website's foundation is based on research that identifies keywords with conversion intent. Our copywriters know how to communicate persuasively with prospects, customers and search engines in ways that drive traffic and increase conversions. And our designers understand how to turn visual attention into actions that grow revenue.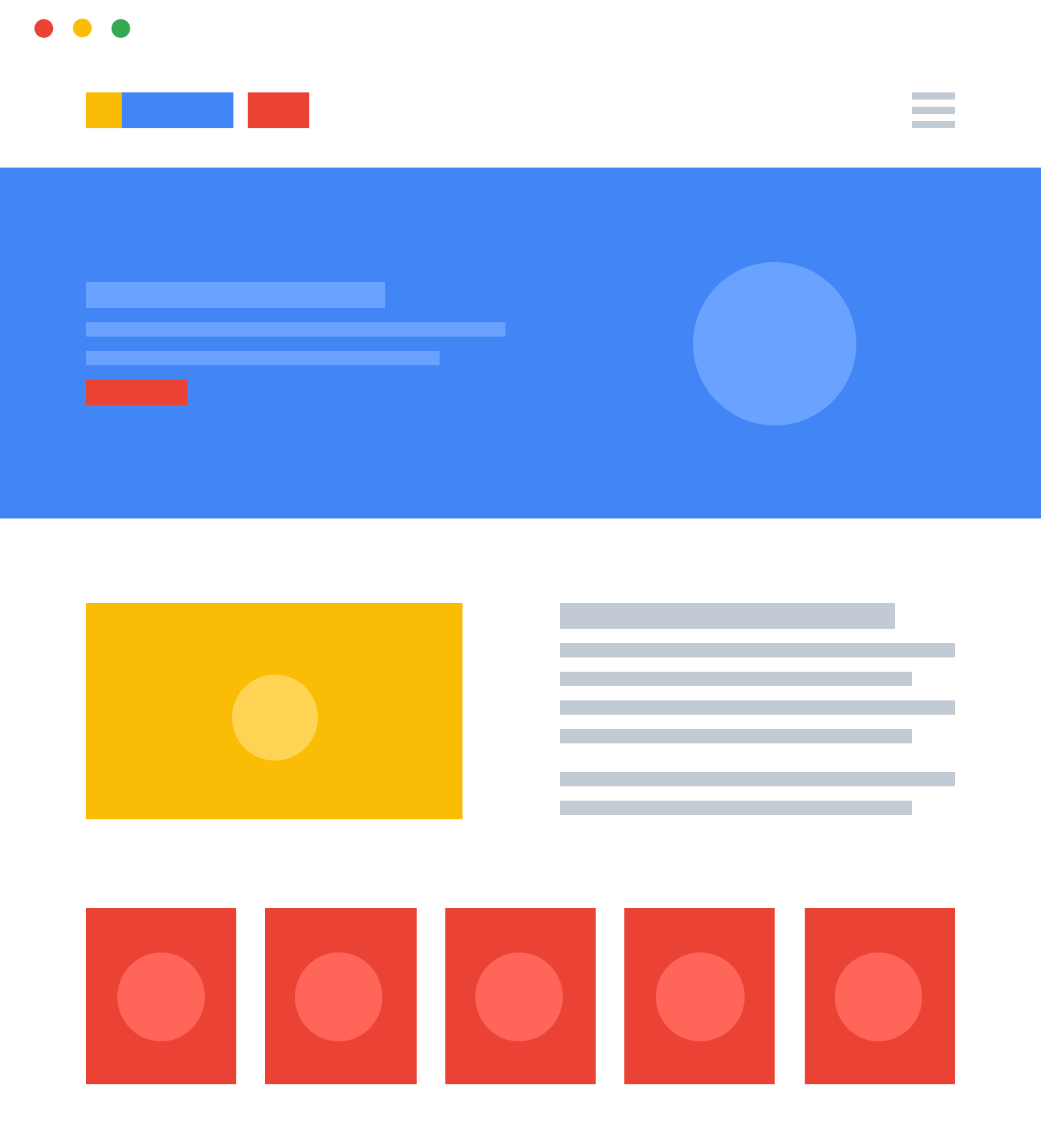 Get Your Free Instant SEO Audit Now!
Enter your information to get started
Want More Leads, More Sales, More Revenue?
Our web design agency specializes in building websites for growth-minded businesses. With deep expertise across all facets of the web design, development, copywriting, conversion and SEO disciplines, we create not just a website, but a lead-generating platform. Many of our clients see an increase in conversion rate upon launch of the new website. Straight North proudly services every city nationwide, including Austin, Baltimore, Charlotte, Chicago, Denver, Los Angeles, New York and Washington DC. Our websites are built to increase leads, sales and revenue, but we never let lead generation take a back seat to design and content.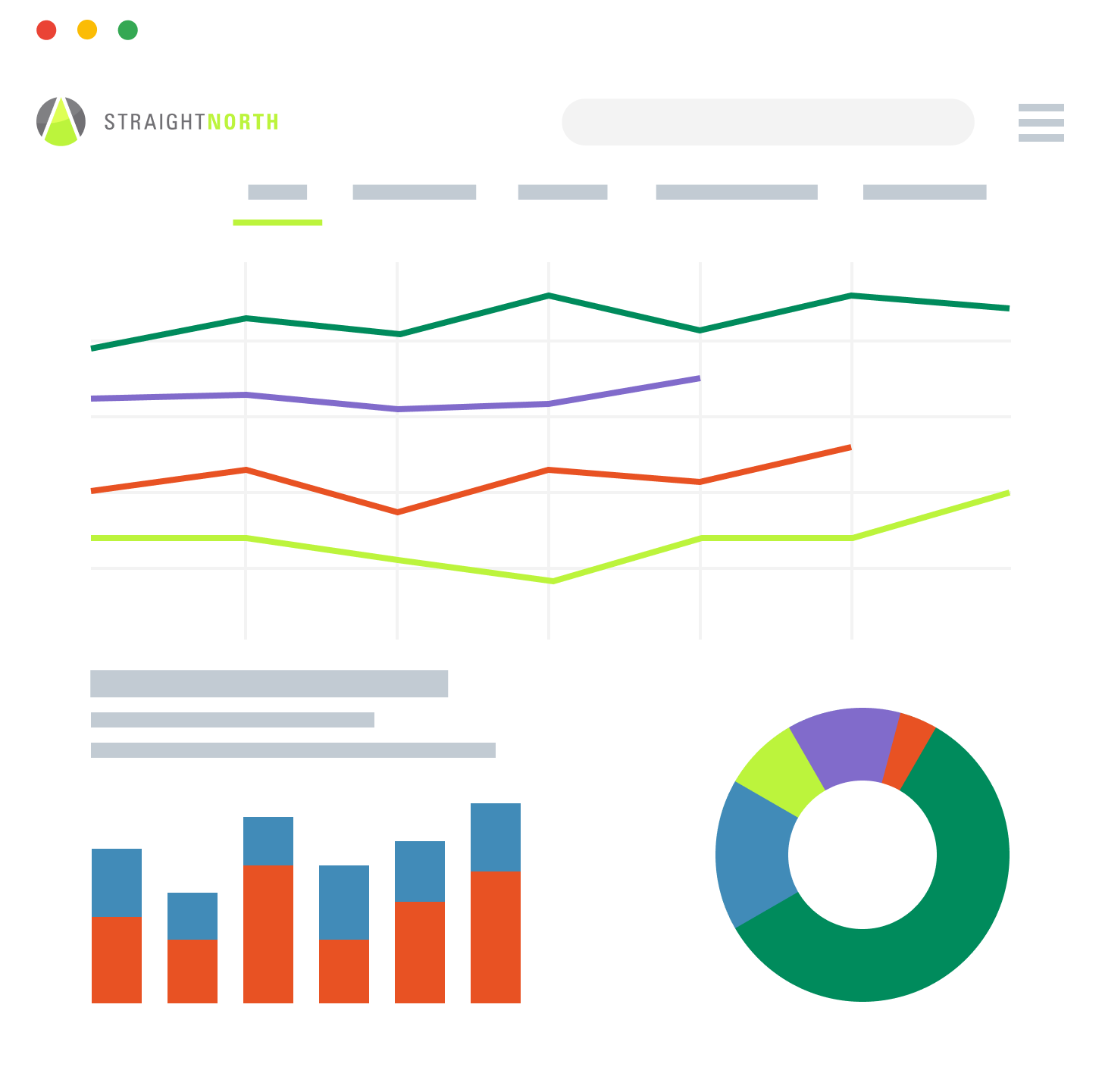 The Straight North Website Process
We begin by getting to know you and your company through an introductory call, questionnaire and additional inputs, and a kickoff meeting between our project team and yours. After conducting research into your current organic search traffic and relevant keywords, we produce a sitemap that sets the foundation for your website's navigation structure.
We write your content and create your design. The development team utilizes your sitemap, content and approved design to build a fully functional website. Upon completion, the team performs comprehensive cross-browser and device testing. We implement visitor and conversion tracking. You review the completed website, provide final feedback and then we launch!