From Traffic Sources to New Customers
The Internet marketing lead generation ecosystem illustrates how all components fit together to form cohesive campaigns. It is intended to give marketing leaders a blueprint for building a complete Internet marketing strategy that maximizes sales lead generation.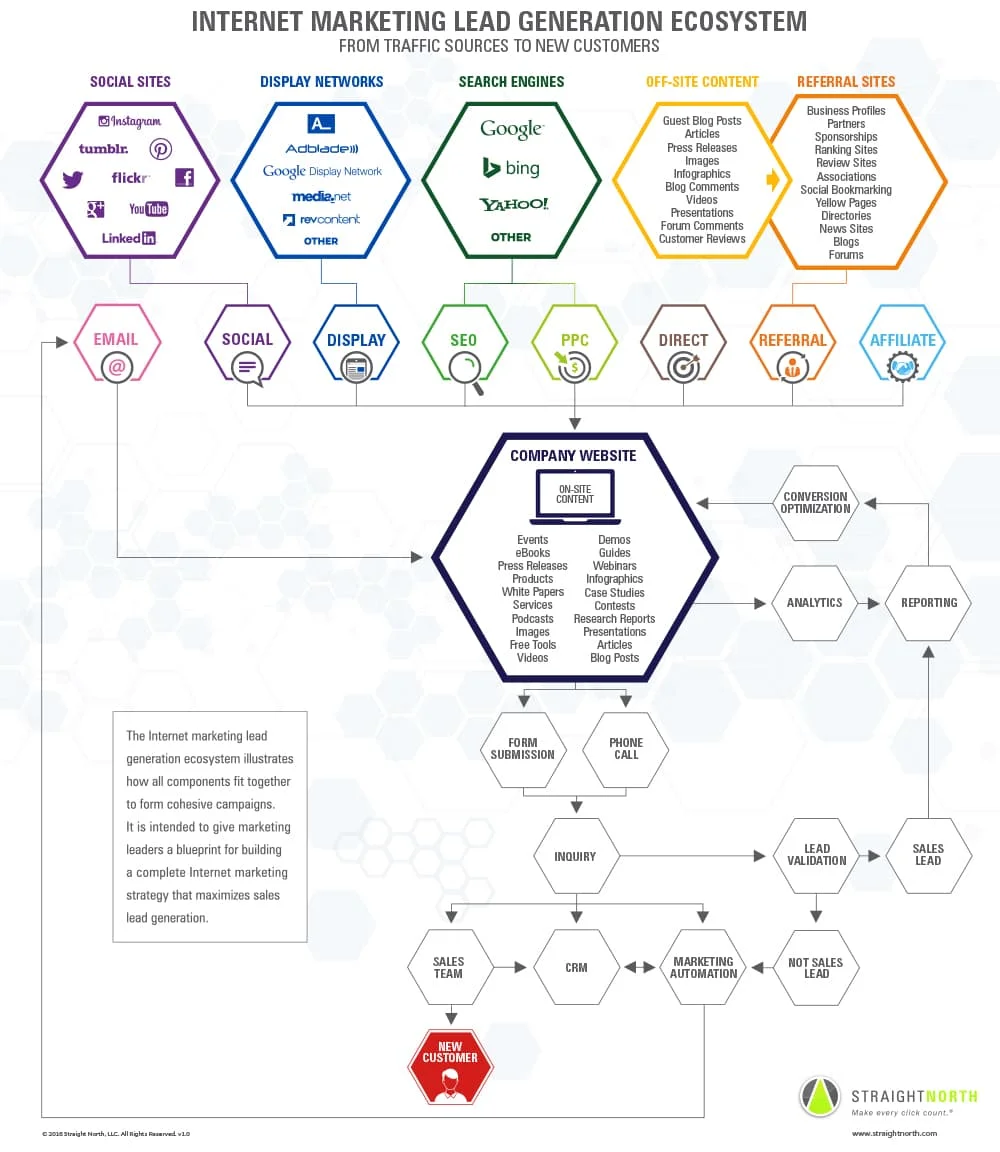 PUT THIS GRAPHIC ON YOUR WEBSITE
Simply copy the code below, and paste it into the HTML of your web page.